Plant a memorial tree to...
Celebrate a Life
Plant a tree in memory of a family member, friend, or colleague — a thoughtful tribute that nourishes our National Forests.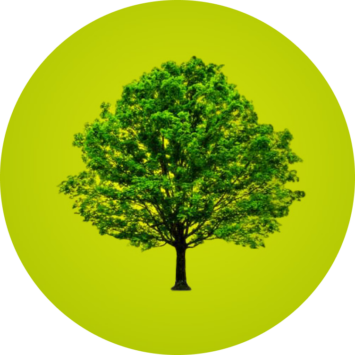 We're Trusted & Recommended!
This is the perfect way to honor a loved one. We also were so happy with the way the memorial gift went. We decided to send another gift to a couple that just got married.
A friend sent me a card from your organization honoring my mother upon her passing; it was the kindest, heart-warming and comforting gesture that I needed at the right time.
My mother's spirit lives on in the tree planted on her behalf. Thank you.
The concept of planting a tree as a memorial is a wonderful idea. My experience with you was extremely positive.
Family member passed and instead of sending flowers to the funeral, which will eventually die, I decided to plant something that will live in my cousin's memory instead. It's a wonderful tribute that will live on.
A tree's life is long, is living and gives me knowledge that it is always giving back life and beauty to others 24/7.
Had no idea there was such a wonderful way to express a memorial to a loved one. Probably heard the term "Plant a Tree" but never gave much thought.
I appreciate the ease of getting this done over the Internet.
Read More Reviews on Facebook
Plant a Tree & Send a Keepsake Mailed Personalized Card
A mailed 5×7 card is included with each memorial tree planting.
This beautifully printed card features your Honoree's name, date, and inside a personal message from you.
A Thoughtful Tribute.
A Gift for Generations.
Plant Memorial Tree® offers you a great way to remember, celebrate, or thank someone special in your life.
With our tree planting service, it is easy for you to plant a tree in memory of someone, celebrate a beloved one's life, or simply say thank you to an employee, client, or customer.
Plant a tree for any occasion
Birthdays
Sympathy
New Births
Thank Yous
Congratulations
Holidays
Celebrations
Graduations
Weddings
Retirement
Memorial Tree Planting in Our National Forests
Working with the National Forest Foundation, your memorial tree is used to restore our Nation's Forests.
Trees are used to restore areas damaged by fire, insects and other natural disasters.
Enriching Relationships While Making the World Greener
Plant Memorial Tree® works with the National Forest Foundation and ensures your tree will be planted in National Forests from the Pacific Northwest to New England as an honorable monument for decades to come.
With each tree planted, we help restore the National Forests in areas damaged by fire, insects, or natural disasters. This greener way of giving is the perfect way to honor or celebrate a loved one or a family pet; or it can simply be a corporate thank you gift to hard-working employees, repeat customers, or long-term clients.